OPEN Set: One-Click COVID-19 Contact Tracing Platform
OPEN Set helps organizations reduce shutdown costs. Distribute OPEN Set wearables and collect close contact data. In the event of a positive case, perform contact tracing at the highest speeds and accuracy possible.
You can add custom HTML / CSS / Javascript or Liquid code right here.
OPEN Set wearables: the most accurate contact tracing possible today.
Ultra-Wide Band (or UWB) technology measures distances 10-20 times more accurately than BLE, down to 10-20cm. UWB is built specifically for distance measurement, especially indoors, making it the best technology for performing the most accurate contact tracing.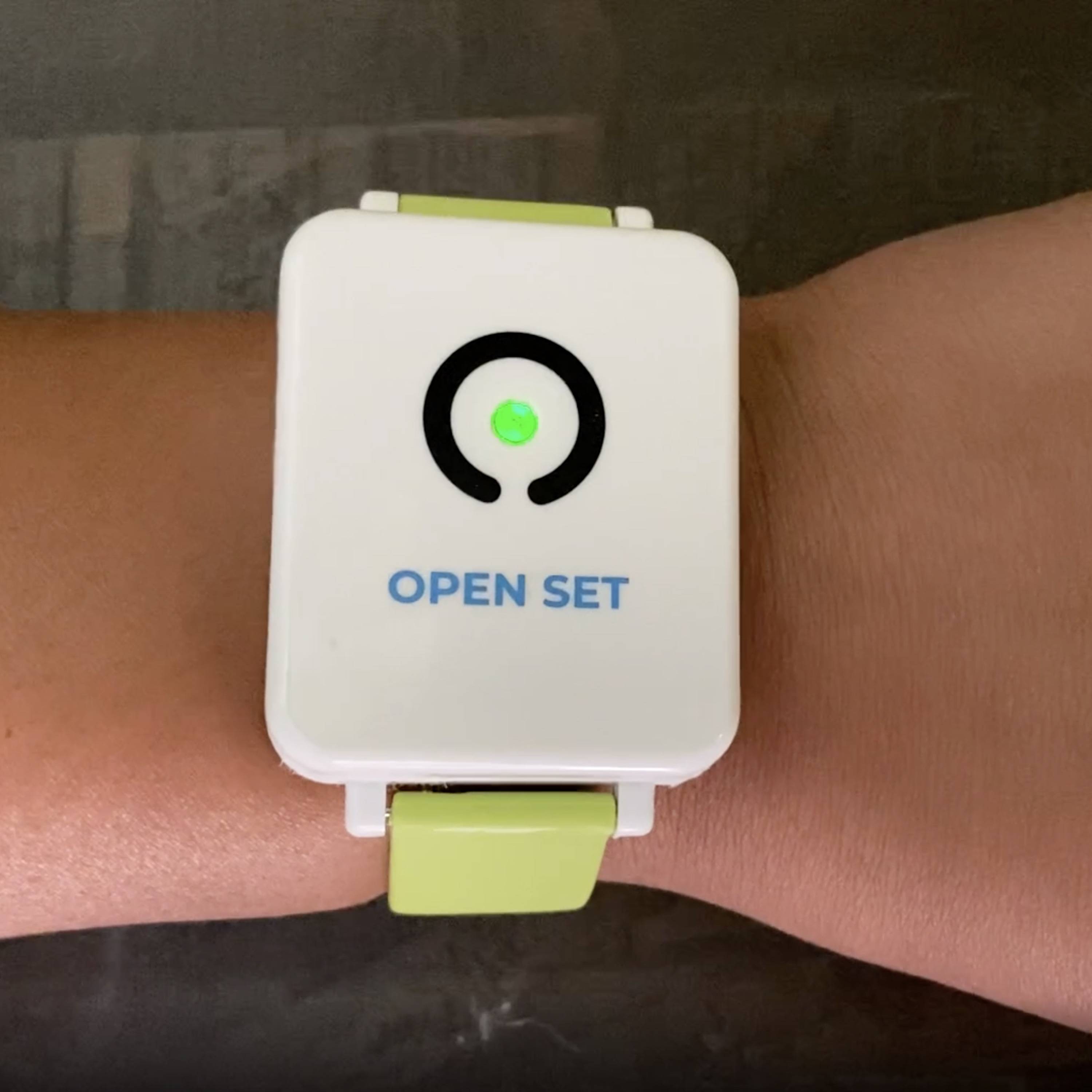 Distribute UWB Wearables to each person. The wearables measure relative distances between people, and do not track location. Close contact reports provide alerts and visibility into high risk interactions and close contacts. Configure your organization to allow for interactions of different durations between users in varying groups (bubbles and/or zones). Run contact tracing reports with the click of a button make intelligent testing and/or quarantine decisions based on reliable data and not unreliable memories of users.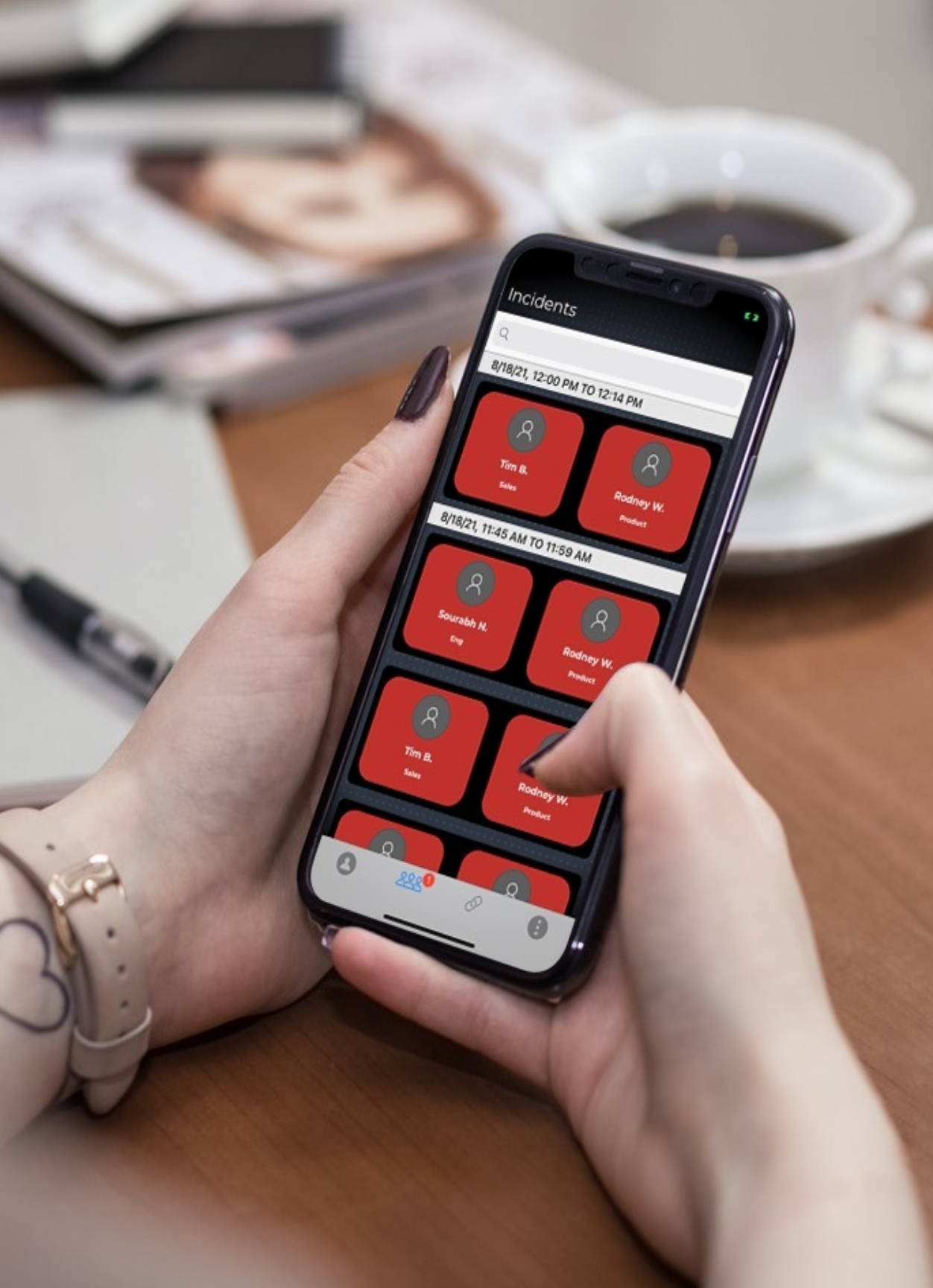 Real-Time Monitoring and Alerts
Enterprise Solution users can configure the wearables to provide haptic feedback, if people exceed a specific threshold of time at a given distance (eg greater than 2mins at less than 6ft). This feedback may also be sent to key decision-makers and monitors via email and/or the OPEN Set mobile app. You may also configure incident alerts to match your organization's safety protocols. Download the OPEN Set Case Study: Spinning Gold Film+TV - June 2021
Learn how OPEN Set helped Spinning Gold's reduce the cost of shutdown and is the Film/TV Industry's leading solution to one-click contact tracing.
OPEN Set Cares About User Privacy
OPEN Set wearables accurately tally time spent between pairs of people on set at different relative distances. The location of the user is never tracked or stored on the device. All interaction tallies are encrypted and available only to authorized health safety managers, and no medical information is stored or transmitted, guaranteeing HIPAA compliance.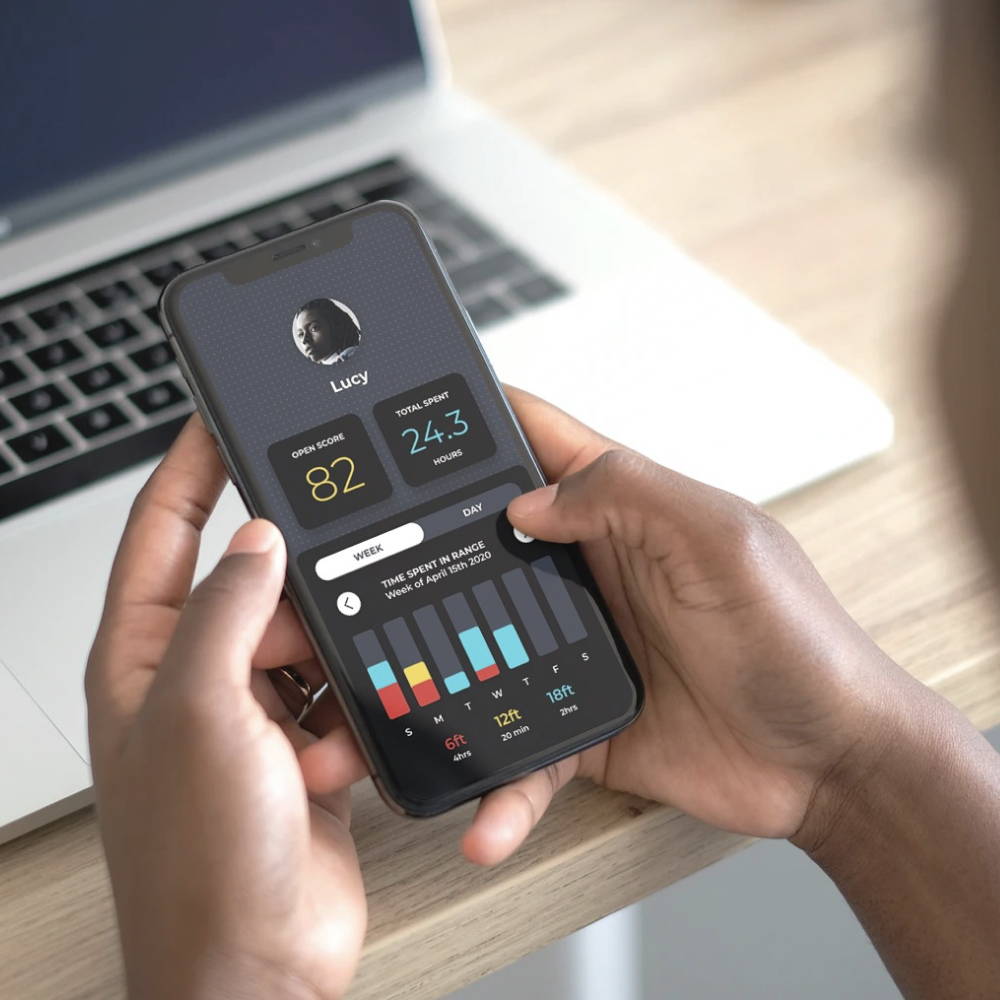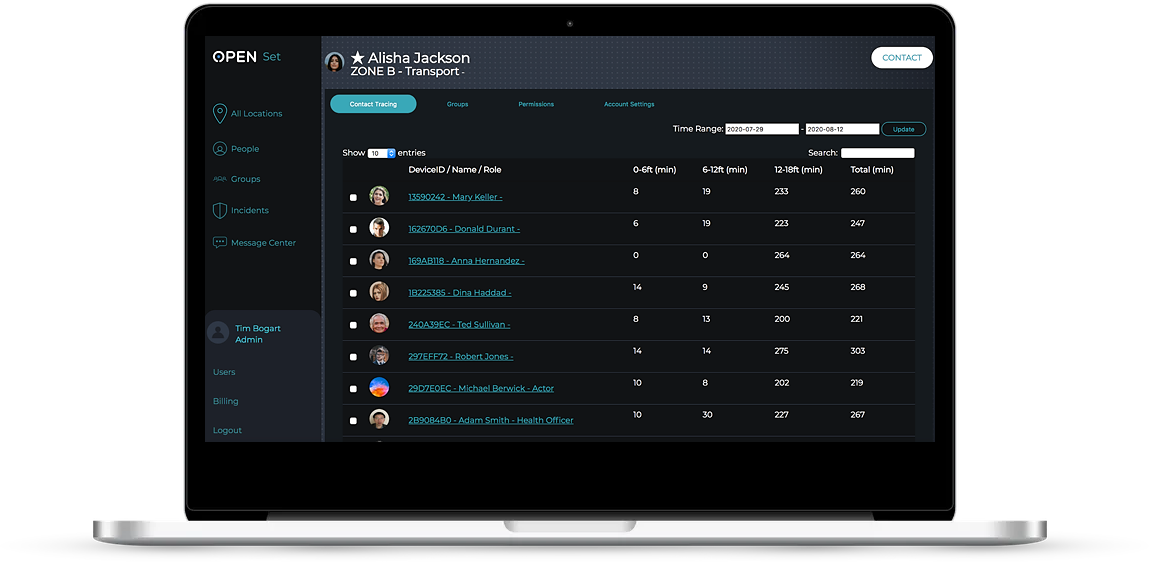 One-Click Contact Tracing reduces cost of shutdown.
When someone tests positive, get instantaneous data on exactly which people were in contact with that person and for how long. An organization can then quarantine and/or retest specific people close to that person rather than shut down the entire organization. This reduces cost of shutdown and limits disruption tremendously.
Take Advantage of OPEN Set TODAY